Caroline Grane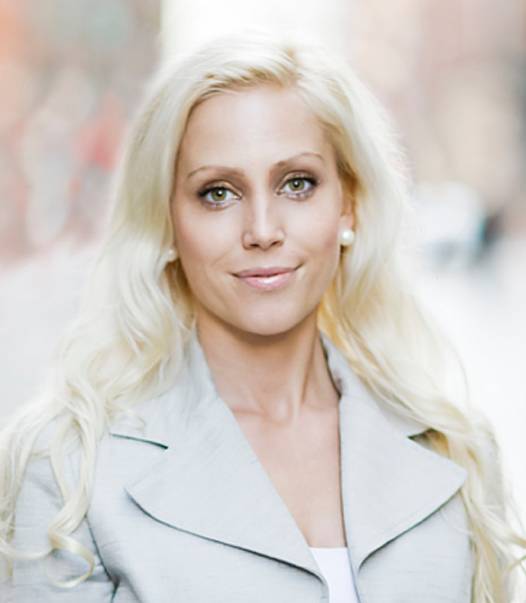 Licensed Associate Broker
Licensed as 'Caroline U Grane"
505 Park Ave, New York, NY 10022

Caroline Grane has extensive knowledge with 16 years' experience of representing celebrity, International high net worth clients and developers to transact condo, co-op, townhouse, new development, and commercial sales that reach an excess of one billion dollars.
Caroline has impressive experience with New Developments, her expertise include pre-development planning, consulting, creative marketing, developing design, layout of units, and the sales of the property. Caroline created and sold some of Manhattan's most high-end new developments projects with a total of 1356 units:
141 Fifth Avenue (34 units), 27 West 19th Street (13 units), The Cipriani Club Residence 55 Wall st (107 units), The William Beaver House, by Andre Balazs (318 units). The Trump Condo Hotel Soho (391 Units), 52 E 4th st (15 units), 53 Warren st (6 units), 77 Hudson (420 units), The Onyx 261 w 28th st (52 units)
With her exceptional innovative marketing strategies, market knowledge, and strong design sense she consistently provides her clients with professionally designed collateral, such as property websites, photos, floor plans, and marketing materials, which draw the attention of potential buyers. Caroline is known for getting the deal done in the shortest amount of time and has set record pricing in dozens of Manhattan's most desirable buildings.
Caroline played an integral role in establishing her previous company's international division, having conducted business throughout Asia, Europe and North and South America. Her clients appreciate her honest and practical opinions, vast knowledge of current offerings, ability to analyze market trends, and her advice on pricing, marketing and negotiation strategies. Caroline enjoys helping clients make solid investments as well as finding beautiful homes.
Caroline has appeared in numerous episode of Bravo's Million dollar listing New York and featured her extra ordinary 25M dollar PH exclusive at 95 Greene street. She now stars in the eighth season of Swedish Hollywood Wives, sharing her life, a self-made, successful, celebrity real estate broker. Caroline hosted and produced the TV show Blend, which showcased the lifestyles and estates of some of the world's most successful businesspeople and celebrities. In her free time she is an avid yoga practitioner and supports a number of philanthropic organizations.
Caroline holds a MBA in Finance. She has previously proceed careers in finance, music, and fashion, bringing well-rounded experience and a vast network of relationships that lend credentials to her professional career as well as widespread public intrigue for her TV personality.