Gibraan Ali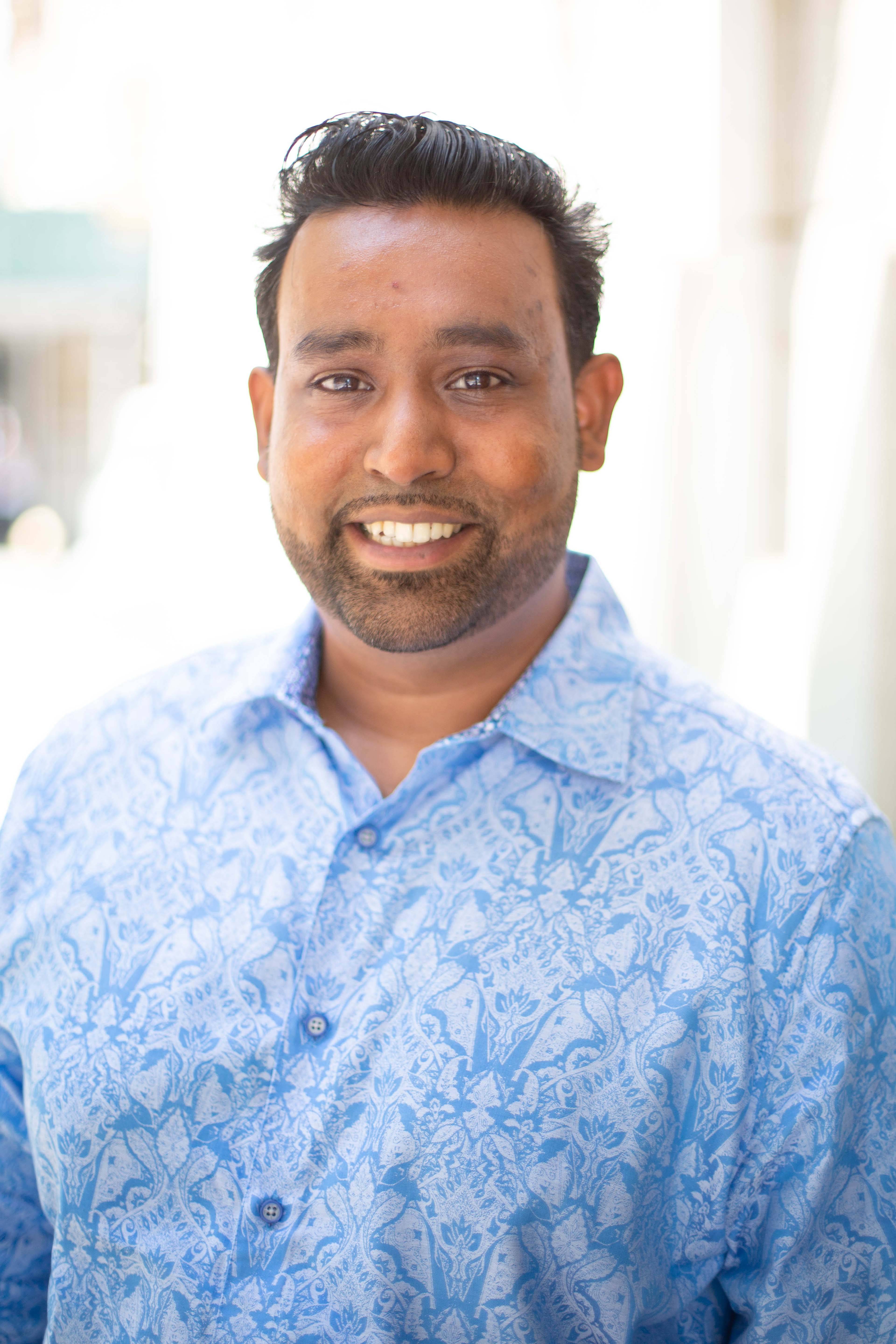 Licensed Real Estate Salesperson
47-44 Vernon Blvd, Long Island City, NY 11101

Be Obsessed or Be Average. Out Work, Out Think, Out Last, Out Strategize.
Gibraan has a proven track record of delivering for his clients who include a variety of landlords, developers, investors, & consortiums. Please find experience listed below scroll down.

With over a decade of sales and management experience, my goal is to aid in making the most informed and intelligent decisions whether you are buying or selling a property or to deliver a full suite of assistance to developers in building / finishing a project and ensuring a profitable sell-out/lease-up.
A Queens Native, Gibraan is very familiar with the neighborhoods through-out the five boroughs. Growing up working in a family business in Brooklyn from a young age helped to instill the importance of a Strong Work Ethic.
Collaboration is the Name of the Game - I partner with decisive, intelligent, experienced professionals to work on projects together to achieve success. Let's work together, feel free to reach out. - Teamwork Makes The Dream Work!
NEW DEVELOPMENT MARKETING - SALES - LEASING - DESIGN CONSULTANT
PRINCIPAL SALES/LEASING DIRECTOR - DESIGN CONSULTANT INCL. PLANNING, INTERIORS, & AMENITIES ON VARIOUS NEW PROJECTS & VALUE ADD SCENARIOS
MY TEAM PROVIDES IN DEPTH RESEARCH DATA & ANALYTICS ABOUT THE SURROUNDING AREA, PROJECTS, UNIT MIXTURES, AMENITIES, DESIGNS, PRICING, AND MUCH MORE.
We assist Developers, Landlords, Investors/Capital Partners, Architects, & all involved to make the Best & Most Informed Decisions about their projects.
Past & Current Experience: Projects that are not yet launched are not listed here.
Criterion Group
Hunters Landing LIC
LEASING MANAGER - PROPERTY MANAGEMENT - RENEWALS - QUALITY CONTROL
NEW DEVELOPMENT - 194 UNITS - COMPLETED IN 2018
IN THE COVETED HUNTERS POINT SECTION OF LONG ISLAND CITY
WE HAVE LEASED OVER 85 PERCENT OF MARKET RATE UNITS SINCE JUNE 2020 DURING THE PANDEMIC TO PRESENT - ESSENTIALLY A NEW LEASE UP
Vinehouse
LEASING MANAGER - PROPERTY MANAGEMENT - RENEWALS
VINEHOUSE ASTORIA - NEW DEVELOPMENT - LUXURY BUILDING
LEASED 90 PERCENT OF UNITS WITHIN THIS PROPERTY SINCE JUNE OF 2020
E&M Associates
The Classic
LEASING MANAGER JUNIOR PROPERTY MANAGER CONSTRUCTION MANAGEMENT ASPECT
PURCHASED FOR $35M - 52 UNITS - NEW DEVELOPMENT CONDOMINIUM
FULL SERVICE LUXURY BUILDING WITH AMENITIES THE BEST IN THE ZIP CODE-
OUR TEAM ACHIEVED/MAINTAINS PRICE LEVELS UNMATCHED VERSUS SURROUNDING PRODUCT IN THE RADIUS.
The IVY LIC
LEASING MANAGER - DESIGN CONSULTANT
PURCHASED AS VALUE-ADD
PRE-WAR PRODUCT - COMPLETELY GUT RENOVATED INTO LUXURY RENTALS
PRIME LOCATION HUNTERS POINT SOUTH TWO BLOCKS TO WATERFRONT
LEASED ALL UNITS EXCEPT ONE AT THIS POINT
E&M Associates
Kew Park
LEASING MANAGER, JUNIOR PROPERTY MANAGER, CONSTRUCTION MANAGEMENT ASPECT
PURCHASED FOR $29.5M VALUE-ADD SCENARIO - POST-WAR BUILDING - 109 UNITS
SINCE PURCHASE 95 PERCENT OF UNITS RENOVATED, ALL HALLWAYS, & LOBBY RE-DESIGNED
95 PERCENT MARKET RATE - OUR TEAM ACHIEVED/MAINTAINS PRICE LEVELS FROM INCEPTION.
The Rosewood Astoria
LEASING MANAGER - PROPERTY MANAGEMENT
PRE-WAR PRODUCT - THE ENTIRE BUILDING HAS BEEN EXTENSIVELY RENOVATED ALL APARTMENTS, HALLWAYS, STAIRCASES, ALL SYSTEMS.
4743 Long Island City
LEASING MANAGER - THE GOAL IS RETENTION FAMILY OWNED FOR 100 YEARS
PRE-WAR PRODUCT - COMPLETELY RENOVATED
PRIME LOCATION HUNTERS POINT SOUTH TWO BLOCKS TO WATERFRONT
Lefferts House
PURCHASED FOR $23M - INSTITUTIONAL INVESTOR - GOAL RETENTION+VALUE
LEASING MANAGER PRE-WAR PRODUCT
TreeTop Development
THE FLUSHING & ELMHURST PORTFOLIO 688 UNITS VALUE-ADD CAPITAL IMPROVEMENTS (MCI)PURCHASED FOR $138.8M SOLD FOR OVER $260M COLLECTIVELY LEASING MANAGER - DESIGN ADVISOR - CONSTRUCTION MANAGEMENT ASPECT
TreeTop DevelopmentSAXON HALL - LEASING MANAGER - DESIGN ADVISOR- CONSTRUCTION MANAGEMENT ASPECT
PURCHASED FOR $85.3M IN 2013 SOLD FOR $136M IN 2016 - Saxon Hall
VALUE-ADD THROUGH THE USE OF CAPITAL IMPROVEMENTS (MCI)
EXTENSIVE RENOVATIONS - THIS BUILDING IS NOW REBRANDED
The Victoria Astoria LEASING MANAGER - NEW DEVELOPMENT AT THE TIME
HANDLED RENEWALS VACATING UNITS
35 UNIT BUILDING 7 STORIES BUILT IN 2009
Olshan Properties LEASING MANAGER FLUSHING 144-30 35TH AVENUE
HANDLING VACATING UNITS LEASING MARKETING
PRE-WAR 115 UNIT BUILDING BUILT IN 1929
The Pillar Astoria LEASING MANAGER COMPLETED ENTIRE LEASE UP - NEW DEVELOPMENT
THIS BUILDING IS 79 UNITS - 8 STORIES - COMPLETED IN 2015
LUXURY BUILDING W/ AMENITIES ON THE ASTORIA WATERFRONT
The Montenegro of Astoria LEASING, MARKETING, RENEWALS - NEW DEVELOPMENT
PROPERTY SOLD FOR $72.3M TWO PROPERTIES INCLUDED
65 UNITS - 8 STORIES - BUILT 2011
Astoria at Hallet's Cove LEASING, MARKETING, RENEWALS - NEW DEVELOPMENT
PROPERTY SOLD FOR $72.3M TWO PROPERTIES INCLUDED
79 UNITS - 8 STORIES - BUILT 2012