MAN VERSUS NATURE: How safe is your home from natural disasters?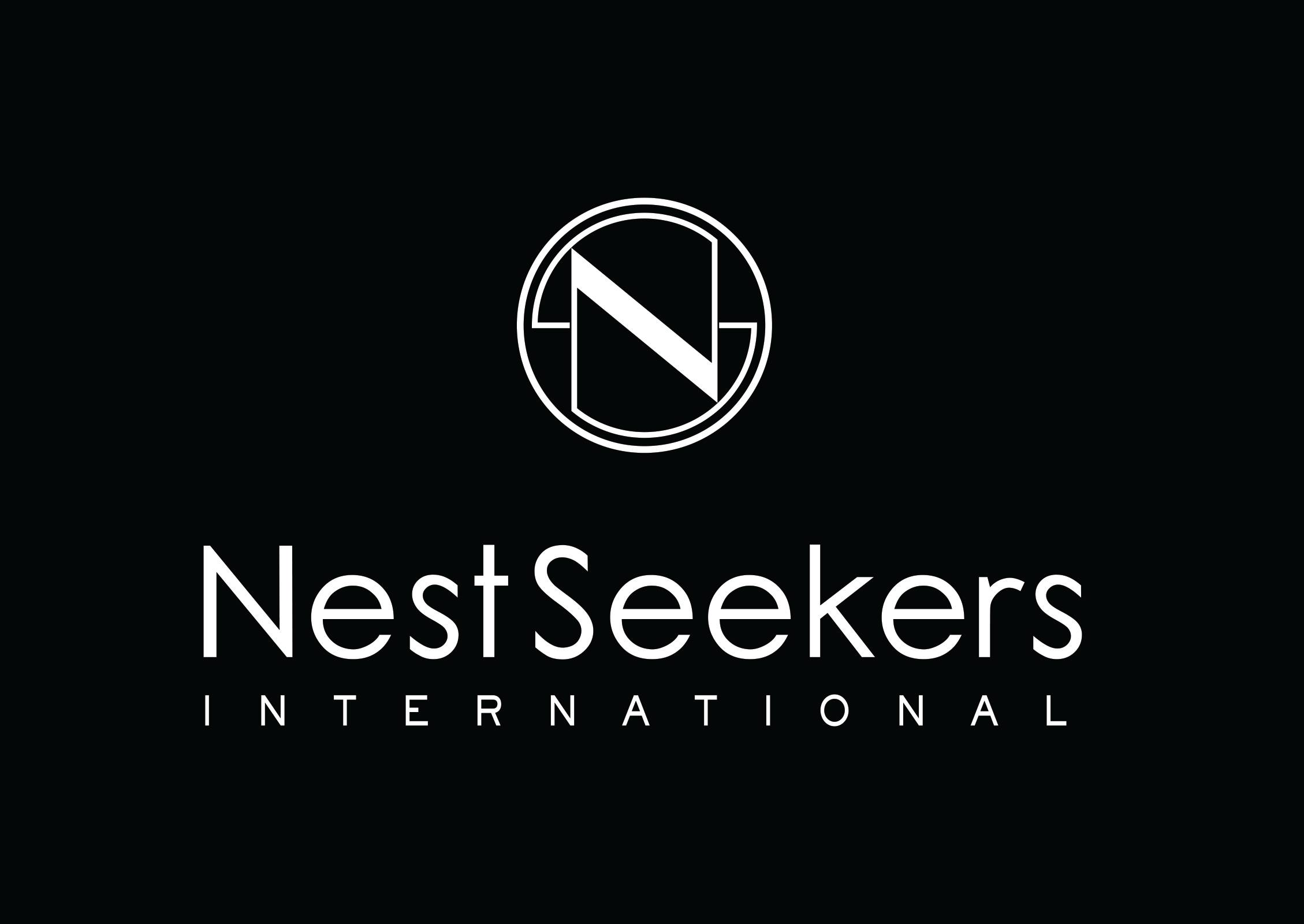 Market Report provided by Nest Seekers
Matthew—yet another name added to the list of hurricanes that have battered the U.S. and left massive destruction in their wakes. These calamities come with expensive property costs, and as of this date, Forbes estimates that the economic damage that Matthew leaves behind will range from $4 to 6 billion. It is a high price, although not record breaking when compared to Katrina ($108 billion) and Sandy ($71.4 billion). 
Hurricanes, however, are not the only concerns that threaten the safety of U.S. homeowners. Depending on the location, homes are also susceptible to tornadoes, floods, earthquakes, wild fires and hail storms, rendering the survivors homeless in a short span of time. While some areas in the U.S. are less likely to experience the full forces of nature, certain places have the misfortune of being natural hotspots for these catastrophes. Recently, ATTOM Data Solutions has released its 2016 U.S. Natural Hazard Housing Index, providing a gauge of what Nest Seekers properties can possibly face. 
NEW YORK CITY—Population: 1,644,518
Average Estimates Home Value: $1,368,273
Median Sales Price (Jan – Jun 2016): $1,282,500
Number of Sales (Jan – Jun 2016): 2,003
% Change of Sales in 5 years: -1.0%
Total Natural Disaster Risk Index (360 Max): 15.8
New York City, one of the most expensive cities in the world, experiences the least disaster risk. The chances of earthquakes, tornadoes and wildfires are thankfully slim. A total of 19 hail incidents have been reported over the past decade with the previous one dated 4 years ago. Floods are mostly manageable, with the occasional widespread floods in tunnels and low-lying areas due to overflowing water levels in the surrounding rivers. The worst that can happen, of course, are passing hurricanes, given that New York State faces the Atlantic. The most recent is Hurricane Sandy which produced enough rainfall to create major disruption in activities, power outages and massive floods. Catastrophes of that caliber are few and far between, but with climate change, anything can happen. Safety from disasters comes with a heavy cost, but with annually increasing prices, a small fraction of homeowners may have opted for other places to settle down. 
THE HAMPTONS — Population: 99,581
Average Estimates Home Value: $445,884
Median Sales Price (Jan – Jun 2016): $335,000
Number of Sales (Jan – Jun 2016): 6,914
% Change of Sales in 5 years: 43.1%
Total Natural Disaster Risk Index (360 Max): 24.1
The Hamptons, The ultimate summer getaway is about a few hours away from the city, complete with fine dining, thrilling night clubs, beautiful beaches and a variety of water activities. Located at the tip of Suffolk county is the Hamptons where buyers continue to search for their perfect summer homes. Similar to New York City, the disaster risks are relatively minimal, although a closer proximity to the east coast line makes the Hamptons more susceptible to floods and hurricane storm surges. Still, four years have passed since Sandy, and the real estate market has recovered with new properties and installed protection measures that aim to lessen the impact of future storms. With climate change, however, rare hail storms have become a curious case in this region. There have been four reports over the past 10 years, and there may be more to come. 
JERSEY CITY, NJ—Population: 674,836
Average Estimates Home Value: $386,361
Median Sales Price (Jan – Jun 2016): $315,000
Number of Sales (Jan – Jun 2016): 2,624
% Change of Sales in 5 years: 47.2%
Total Natural Disaster Risk Index (360 Max): 24.7
New Jersey is another choice market for sellers hoping to close deals with prospective home owners. Compared to New York, property values are more affordable while still located in an area that isn't exposed to a large body of water such as Jersey shore. The main issue, however, is the high frequency of floods. Tidal flooding occurs from sources like the Upper New York Bay which in turn increases the water levels in nearby rivers like the Hudson. With both high tides and heavy rainfalls caused by tropical storms and massive hurricanes like Sandy, residents of New Jersey will need to ensure that they have access to premium flood insurance to preserve their homes.   
LOS ANGELES, CA — Population: 10,170,292
Average Estimates Home Value: $631,221
Median Sales Price (Jan – Jun 2016): $510,000
Number of Sales (Jan – Jun 2016): 35,063
% Change of Sales in 5 years: 4.3%
Total Natural Disaster Risk Index (360 Max): 60.4
California. For some, this might not be surprising. California is known for lying above the San Andreas fault line which creates a large number of earthquakes on a yearly basis. 396 earthquakes have happened over the past year with the highest magnitude scaling to 5.2. In addition, wild fire incidents have been on the rise in this part of the Sunny State. The Los Angeles Times attributes this mainly to unintentional human acts such as smoking, fireworks and campfires that were not completely extinguished. Lightning-caused fires are also possible, and since 2005, there has been at least 50 reported wildfires. The dry climate of major droughts have been considered to further fuel these flames. Still, Los Angeles enjoys a large number of real estate sales and small market growth over the past 5 years.  
MIAMI, FL—Population: 2,693,117
Average Estimates Home Value: $331,616
Median Sales Price (Jan – Jun 2016): $235,000
Number of Sales (Jan – Jun 2016): 18,637
% Change of Sales in 5 years: -5.8%
Total Natural Disaster Risk Index (360 Max): 64.9
Florida. Some places, no matter how beautiful the sceneries, can experience slower growths, especially if the chances of encountering natural disasters are very high. Miami is one of them. The highest risk area in this list offers an environment similar to the Hamptons such as warm weather and a lovely ocean view. But, besides cases of the Zika virus, buyers may be discouraged by the risk of living in a gateway for tropical storms and hurricanes. For nearly a decade, Miami has dodged hurricanes and some tropical storms, but the recent passing of Matthew and the resulting floods remind residents of the dangers of living in a coastal community. The damage in Miami may not be as grave as the losses in places like Haiti, but the unpredictability of natural disasters can lead to worse developments over time. Still, despite the slower sales growth over the past five years, a high number of closed deals are still made. 
For some, low disaster risks cannot compensate for costly living expenses. For others, there are still reasons to invest in high risk zones. Circumstances are ever-changing. In fact, an article in Realtor.com even touches on this subject, concluding that locals are willing to endure incoming disasters if it means being able to live in close proximity with their families, friends and their jobs. This truth can apply to markets other than the ones here, and it's something real estate sellers may also need to consider.
Sources: 
Forbes
2015 U.S. Population Census
Katrina and Sandy Reports
ATTOM Data Solutions 2016 U.S. Natural Housing Hazard Index 
Stormersite
Federal Emergency Management Agency (FEMA)
Earthquake Track