Andy H. Kim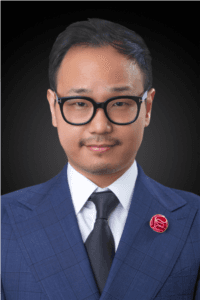 Managing Director
Westside Licensed Associate Broker
505 Park Ave, New York, NY 10022
100 Riverside Blvd, New York, NY

Andy Kim established the Kim Team in 2011, paving the way to becoming a global leader in the real estate industry.
Andy's comprehensive understanding of the industry, incomparable experience across an array of markets, and remarkable negotiation skills have landed him success in the markets of condominiums, co-ops, new developments, and commercial real estate both in the US and internationally.
With 18 years of experience in the industry, Andy has accumulated over a billion dollars in transactions and leads a team that has totaled the same in sales. The secret to the success of the Kim Team, which brings forth over 35 years of real estate experience, is each member's comprehensive and up-to-date understanding of various markets.
Gaining the respect and trust of a lengthy list of clientele, the Kim Team's invaluable marketing and sales experience offers a one-stop shop to their elite buyers and sellers. Agents and brokers on the team work together to make sure each client is armed with valuable insights and approach each case with a unique strategy built to match the client's needs.
Andy spends much of his time in Manhattan and manages the Nest Seekers office on Riverside Boulevard. His drive, commitment, and diligence lead a team that's globally recognized for high-quality and dedicated service.
When he's not working, Andy is spending time with his family. He believes the key to success is the ability to work hard while finding the time to enjoy the priceless things in life.