Bruno Tettamanti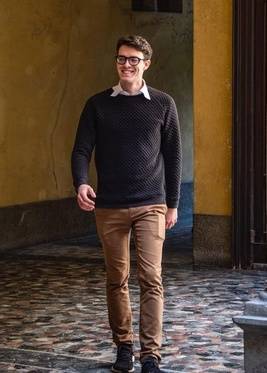 Agent
Via Andrea Appiani, 25, 20121 Milano MI, Italy

Bruno is a third generation real-estate Agent from the historic family name Tettamanti, living on Como Lake, Italy.
Prior his approch in the Real Estate world, Bruno attended Hotel Managment school in Switzerland. The hotellerie world played a fundamental role in his gently relationship development with foreigners, for almost 5 years he worked for big hotel groups such as Sofitel and Melia between Como Lake, Berlin and Antilles. From employee jobs he arrived to manage two boutique hotels in his home town.
Fluently speaking five languages: Italian, English, French, Spanish and German.
After the hotel experience he embraced his family business. Tettamanti family met the real estate activity in the beginning of the XX century firstly as building and selling enterprise, which worked hard to develop mainly the area of Como city, for istance building classical liberty style villas, and operating in the districts on the Lake shores.
A large experience has been gained through the years and it brought to a complete knowledge of the italian lakes (Como, Garda, Maggiore and Iseo), Milan and other cities in the North of Italy.
Tettamanti team is composed by young entrepeneurs with different talents all useful and appliable in real estate: building from scratch knowledge, architect floor plans, project developments, restoration works cost quotation, advertising marketing content.
Coverage areas:
mainly Lake Como, Milan, italian north Lakes, Liguria region, Tuscany, Costiera Amalfitana, Rome and several off-market properties and investment opportunities in Italy and Switzerland.
Our motto is: Where your Dream becomes Home.
The house is a part of us, it must respect the feelings and personality. That is why, as Tettamanti, we seek to find the ideal solution for our clients, where they can be glad to come back home to relax after intese days.