Carlos Manuel Ferreira Da Costa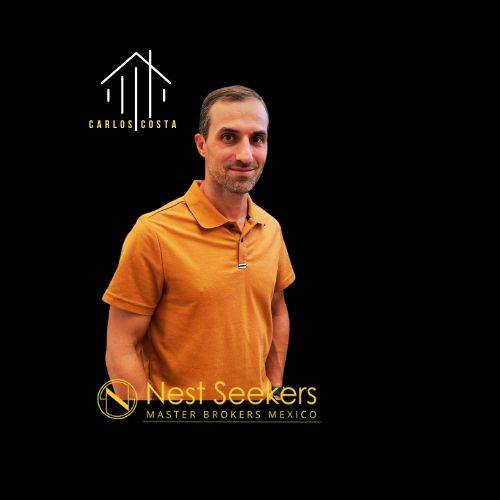 Siempre Playa Midtown Calle 38 Nte. Y 77720

Hello, I'm Carlos Costa, a dynamic real estate professional who brings a fresh approach to the industry. My journey in the world of real estate began when I discovered the incredible potential for investment and achieved remarkable returns on my own ventures.
As an avid real estate investor, I personally experienced the power of this asset class to generate substantial returns. It was through my own successful investments that I realized the immense value of sharing my knowledge and experiences with others who seek to achieve a high return on investment in real estate.
Drawing from my own path of real estate investment success, I now offer my expertise and guidance to clients looking to make strategic investments. My goal is to empower individuals and help them navigate the realm of real estate investment with confidence and success.
With a keen eye for lucrative opportunities and a comprehensive understanding of market dynamics, I provide tailored advice and strategies to maximize the return on investment for my clients. I take the time to understand their financial goals and risk tolerance, ensuring that each investment aligns with their specific objectives.
My background in real estate investment has honed my negotiation and communication skills, allowing me to secure favorable deals and maintain transparent and effective communication with all parties involved. I pride myself on building strong relationships based on trust and integrity, as I believe these are the foundations for long-term success in the industry.
Beyond my passion for real estate, I am committed to giving back to the community. I actively engage in charitable initiatives that support housing and community development, recognizing the importance of creating a positive impact beyond individual investments.
In a competitive market where strategic real estate investment is key, choose me, Carlos Costa, as your trusted advisor. Let me guide you towards high-return opportunities and provide you with the knowledge and insights necessary to make informed investment decisions. Together, we can unlock the full potential of real estate as a wealth-building vehicle.