Daniel Dorcena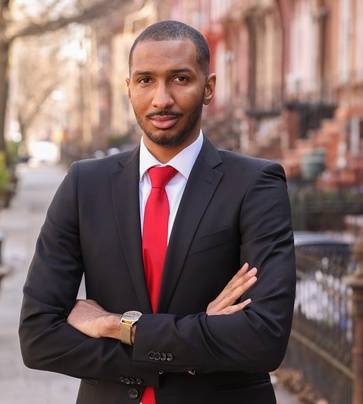 Licensed Real Estate Salesperson as "Daniel Dorcena-Jeune"
505 Park Ave, New York, NY 10022
594 Broadway, New York, NY 10012, USA

Born and raised in Brooklyn, New York, Daniel Dorcena has seen the transformation of the light that continues to grow and shine in his home of New York City. The Big Apple has constructed him to become the person that he is today. He embodies the "New York Way" by entertaining its diversity, convenience, culture, adaptability, uniqueness, and beauty. The concrete jungle has provided him with the tools and experiences to acclimate himself under different circumstances.
Daniel is sociable and loves meeting new people with his energetic smile. As a former athlete in basketball, track and volleyball, Daniel always strives to win. His mantra is to give 110% to everything that he touches. This is adapted from his passion for achieving success and favorable outcomes.
With Daniel, you are guaranteed to receive elite hospitality, service, effort, dedication, and perseverance. He has dealt with numerous celebrities, government officials, and high clientele in his previous role and will produce the same level of courtesy, generosity, and professionalism in the real estate industry.
Daniel Dorcena holds a Master's of Business Administration in Marketing and a Certificate in Sports and Entertainment Business from Iona College, and a Bachelor's of Science in Management from St. John's University. These three credentials exemplifies a structure and code that Daniel is chipped by.
Daniel enjoys walking and adores traveling to different destinations. He has been to over 15 countries around the world and counting. Daniel loves laying on the beach in the sun, and having a good time with people. Daniel is the depiction of the gentle giant.