Honey Mabell (Mai) Dajay-Bouwense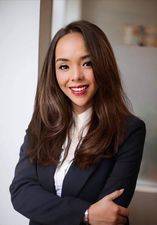 Licensed Real Estate Salesperson
Licensed as 'Honey Mabell Castro Dajay'
505 Park Ave, New York, NY 10022
594 Broadway, New York, NY 10012, USA

An accomplished Director for business development, Ms. Mai Dajay-Bouwense has extensive experience in brand marketing and collaboration with a demonstrated history of working in the real estate industry. As Assistant Vice-President at Century Properties, Inc. She has marketed new developments for more than ten years, with a focus on Southeast Asia, Australia, and the United States of America. "Ms. Mai" is synonymous in the Philippines for creating leaders and top producers. A pioneer in the country's real estate industry, she was the first to train, develop, and handle model-celebrity brokers and form them into a potent team under the auspices of the renowned industry leader, Peter O. Data. With her international selling background and expansive market study, she had been able to successfully establish herself and found independent, self-sustaining teams of brokers in each of her countries of focus. In short, business development, team-building, and unique sales strategies (in both local and international fields) are her ultimate strengths. These strengths are derived from Mai's skill in negotiation, people management, business planning, real estate coaching, sales & marketing, and market research. In sum, she is a seasoned sales professional and well decorated leader. An alumni of the University of Negros Occidental-Recoletos and the University of Saint La-Salle-Bacolod, Philippines, Mai has made her way to the USA to continue her real estate career in New York City with Nest Seekers INTERNATIONAL.
PROJECTS:
1. Century Spire by ARMANI CASA
A fusion of luxury residential and state-of-the-art corporate spaces in an architectural masterpiece of glass and steel, rising skyward, cutting a completely unique and distinct silhouette against the Makati skyline.
Right at the heart of the Makati Central Business District, adjacent to the exciting new Century City Mall, within the sprawling mixed-use development of Century City on Kalayaan Avenue.
2. Trump Tower Manila
Rising in the Philippines' most prestigious financial and commercial district is a name synonymous with unparalleled service, quality and real estate. Trump Tower at Century City - the country's most amenitized residential high-rise and Manila's definitive landmark.
* The Philippines' most illustrious residential skyscraper.
* 7-Star Residential Condominium
* Furnishings by Hermes
http://www.trumptowerphilippines.com/
3. The Milano Residences by VERSACE Home
The first branded condomium in Asia.
Designed by the award-winning masterplanning architectural firm Broadway Malyan, The Milano Residences rises a towering 52 storeys. Dramatic lighting further accentuates the Milano's design as every floor becomes your very own veritable observation deck looking out into the Makati skyline
http://www.milanoresidences.com.ph
4. The Gramercy Residences (Sold out)
The Gramercy Residences is the Philippines' first fully-furnished, fully-serviced, hyper-amenitized and fully-technologized condominium - a New York-inspired luxury tower of unmatched grace and elegance. Developed by Century Properties and based on a design collaboration between top Filipino architectural firm Roger Villarosa Architects & Associates and the world-famous Jerde Partnership, it rises a magnificent 71 stories into the sky.

The Gramercy offers a number of remarkable amenities including top-storey restaurants, bars, entertainment and well-being facilities, secure units, exclusive internet and telecommunications solutions, as well as grand and unparalleled views of Makati City. Its magnificent exterior is illuminated in the evening with lights by internationally-acclaimed lighting consultant Tino Kwan.
http://www.gramercyresidences.com/
5. Centuria Medical Makati (Sold out)
*First 5-Star Hotel- Like Medical Arts Building / Medical Mall in the Philippines.
*I.T. Controlled Building for Wellness or Non-Invasive Operations
* Purely Clinic/Commercial Spaces
http://www.centuriamedical.com.ph/
6. The Knightsbridge Residences (Sold out)
Its celebrated residents, ultra-expensive property rates and deluxe shopping district make Knightsbridge a premier international residential address. Drawing inspiration from this illustrious neighborhood we set out to build a condominium that echoed the classy, fun and thoroughly British nature of Knightsbridge.
7. Acqua Private Residences
The Country's first residential eden.
Acqua is the product of our long and painstaking research into the ultimate experiences yearned for by the global citizen in a modern home. We've found the answer in the reinterpretation of a nature-infused backdrop—of none other than the astonishing tropical rainforest—into a residential masterpiece that is replete with endless possibilities for a quiet reprieve or exhilarating leisure.

And perhaps one of the best qualities of this project is its location, which happens to be on a point where two powerful cities meet: Makati and Mandaluyong. This remarkable location also speaks of the project's positive impact to its surrounding environs. Acqua is revitalizing an old industrial area—what was once the Noah's Ark Sugar Refinery— into a bustling center of activity which, as our masterplanner Broadway Malyan had put it: "an experience that becomes a destination, and a destination that people can actually say, yes, I want to live there."
8. Acqua Livingstone by MISSONI Home (Sold Out)
Acqua Livingstone stands proud as the world's first and only Missoni branded home. A partnership that brings a stylistic twist to a fabled property... A kaleidoscope of textures and colors greet residents and visitors alike...
Lobbies, hallways, and rooms are defined by the bold and the vibrant...
Named after the free-falling rapids of the mighty Congo River, Acqua Livingstone gracefully combines nature's majesty with man's inherent facility for beauty and invention. Right within nature's embrace stands a tower bedecked in delight. An unmistakable aesthetic of living, breathing design. Century Properties honors MISSONIHOME and brings it to a backdrop of natural light where it can truly shine. The tower's façade evokes the bend and flow of cascading water, a liquid architecture that shimmers in the sun and sparkles at night. An architecture that holds itself up to the magic it keeps inside.
http://www.acqua-livingstone.com
9. Acqua Iguazu by Philippe Starck

Philippe Starck is not only the world's most renowned designer but also a respected visionary.
Acqua Iguazu by yoo inspired by Starck is literally rising a bridge away from all the conveniences and attractions of the Makati Central Business District. Just minutes from top schools, the best shopping malls, five star hotels, corporate offices of the nation's top companies, and Makati's exclusive subdivisions.

Located where Brazil and Argentina converge, Iguazu Falls (which in the Guarani language translates to "Big Water") is the inspiration behind Iguazu Tower. Acqua Iguazu will be the fifth tower to rise in the Acqua Private Residences development, and will be interior designed by the world's greatest design mind.
http://www.acqua-iguazu.com/iguazu.html
10. Azure Urban Residences (Sold Out)
The Azure is expected to have 9 buildings that seek to set a new benchmark for 21st century tropical living.

Designed by the award-winning masterplanning and architectural firm Broadway Malyan, each tower is set in a breathtaking tropical modern aesthetic that provides optimal natural ventilation, light, and shade.

A kidney bean-shaped clubhouse complements an organically formed lustrous landscape that capitalizes on the uniqueness of an artificial beach. This in turn asserts a sense of identity and legibility to the different character areas within the 6-hectare site.

Other amenities like an open park, zen garden, multiple playgrounds, lap pool with cascading waterfalls, kiddie water slide, poolside bar, beach volleyball area and a basketball court have been incorporated into the master plan, adding rich diversity to a natural environment that supports recreation, health and well being.