Philip Ventresca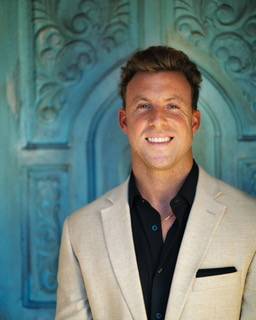 150 Worth Ave, Palm Beach, FL 33480

Born in Delaware, Phil first traveled to Florida as a student-athlete in 2009 where he was recruited to play Division 1 lacrosse for Jacksonville University. After graduation, Phil continued his studies and athletics at Palm Beach Atlantic University in West Palm Beach where he earned his Masters Degree, and later joined the coaching staff. While living and studying in Palm Beach, Phil was inspired by the tropical landscapes and architecture which re-ignited his early passion for real estate; having grown up in a family whose careers included Real Estate Sales, Mortgage Finance, and Property Management.
Phil attributes his disciplined work ethic, patience and determination to growing up within a community of athletes where competition was valued deeply. As a real estate agent, he uses this hustle and elevates the buying, selling and leasing experience by fostering genuine relationships, staying on top of the market and delivering results.
Paired with over half a decade of luxury and waterfront real estate experience in Palm Beach; Phil's influence, organization and professionalism has earned him respect and top reviews from his clients.
During his free time, Phil enjoys boxing, water sports and being outdoors. He is also a Certified Personal Trainer, who helps and encourages others to feel their best and reach their fitness goals.