Robert Canberg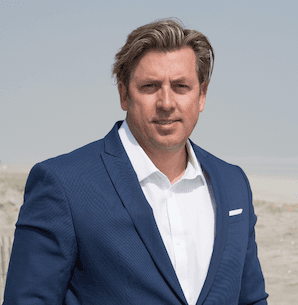 Licensed Associated Real Estate Broker
4 Midland St, Quogue, NY 11959 PO Box 1681

Meet Robert, a distinguished figure in the realm of Hampton's luxury real estate, whose journey began many years ago with an unwavering passion for the finest properties this exquisite region has to offer. With a keen eye for opulent waterfront properties and an in-depth understanding of the local luxury markets both east and west of the canal, Robert's expertise has captivated the hearts of the most discerning buyers.

Robert's roots run deep in the Hampton's soil, as he was born and raised on the esteemed east end, experiencing firsthand the allure of this exclusive coastal haven. As the golden rays of the sun kissed his childhood days spent in the Hamptons, Robert grew intimately acquainted with the unique lifestyle differences between the Hamptons and the illustrious North Fork.

Harnessing this wealth of knowledge, Robert stands as a beacon of excellence, catering to his clients at the pinnacle of perfection. His journey into the world of real estate began with the family business, where he embarked on a path to master the art of developing and selling high-end luxury properties. His dedication and shrewd negotiation skills quickly made him an unrivaled force in the industry, gaining him a reputation as the go-to expert for unparalleled properties.

Not content with solely conquering the residential realm, Robert ventured further to explore the realm of commercial real estate, expanding his already impressive portfolio. With finesse and determination, he astutely navigated both the North and South Forks, making his mark in the business world while accumulating an extensive and diverse clientele.

As a testament to his prowess, Robert's portfolio brims with success stories and triumphant deals that continue to shape the landscape of the Hampton's luxury real estate market. His achievements are a testament to his exceptional negotiation skills, which have proven time and again to be unparalleled in securing the most advantageous deals for his esteemed clients.

For those seeking nothing but the absolute best, Robert stands tall as the epitome of a true luxury real estate connoisseur. His passion, insider knowledge, and remarkable ability to transform visions into reality make him the ultimate guide in the quest for the perfect Hampton's paradise.

Whether you desire a sumptuous waterfront escape or a prestigious commercial venture, Robert's unwavering commitment to excellence and his unrivaled expertise ensure that your aspirations are not just met but exceeded. Embrace the captivating journey that awaits you in the world of Hampton's luxury real estate, where Robert's exceptional negotiating skills and remarkable portfolio will guide you toward your dream property. Welcome to a world of opulence and privilege, where Robert transforms dreams into timeless realities, one extraordinary property at a time.