Sharlene Jamison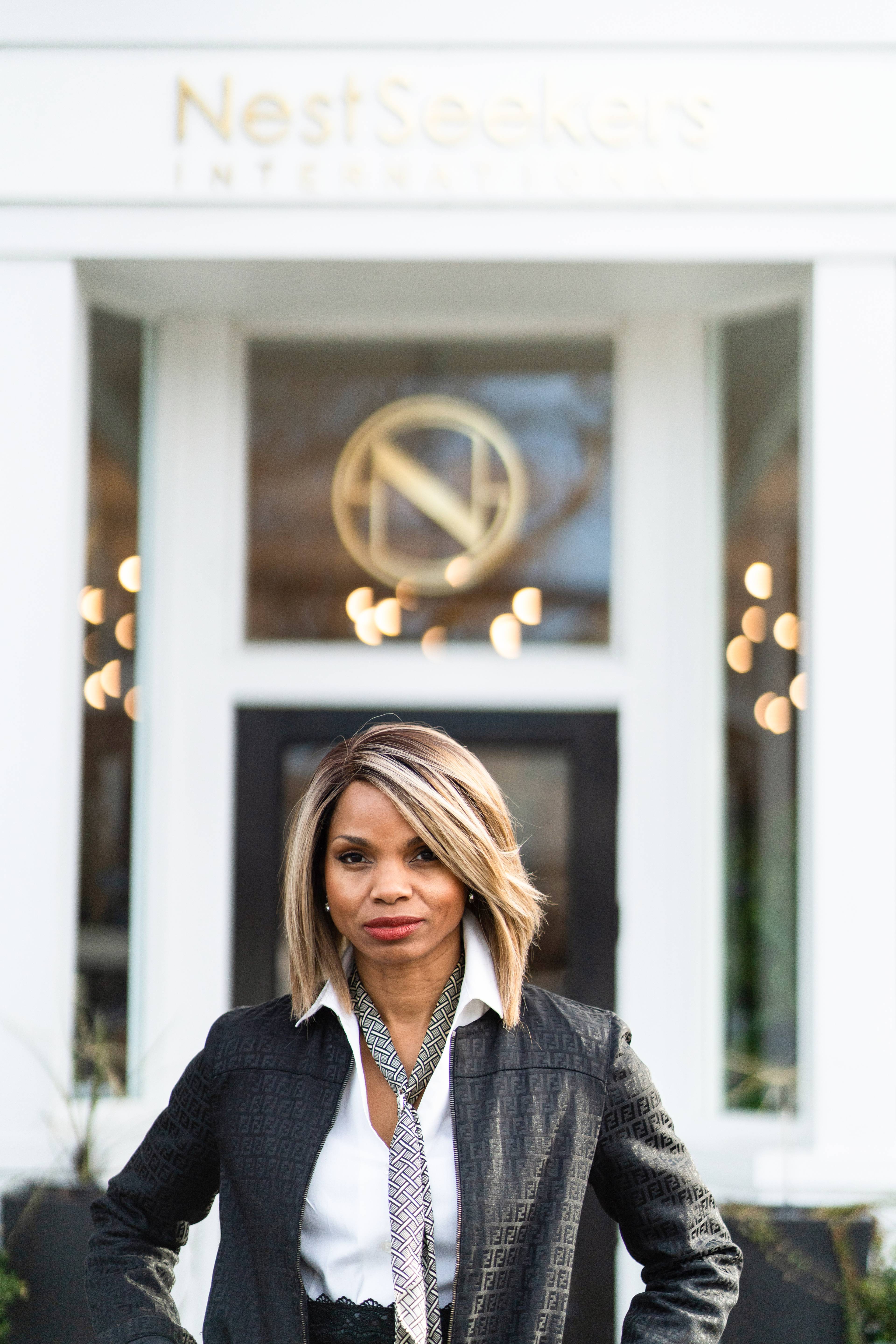 Licensed Real Estate Salesperson
20 Main Street Southampton, NY 11968

Real estate agent, Sharlene Jamison has been serving the Long Island Community for over 20 years as a resident, and as a professional. She is a member of Smithtown Gospel Tabernacle church. Where she proudly goes with her family. Her professional background has been in sales for over 32 years and ongoingly. Proudly serving the needs of her clients over the years in Long Island, Manhattan and the 5 Boroughs.
Her sales background includes working with business-to-business commercial clients for more than a decade with fortune 500 companies, achieving sales success award acknowledgements, President Achievement Award, Employee Performance Award, and Sales Achievement Award for outstanding service. Her success is serving the needs of her clients professionally to help them achieve their goals. She has helped many business owners with a strategic strategy plan to meet their business objectives.
Sharlene is also a licensed Financial Advisor of GWN Securities, Inc. helping her clients with financial education, investment plans and retirement plans for their personal and family needs. Her extensive sales background serving business owners and individual clientele for 32 years has helped her understand the importance of listening to the needs, wants, desires and goals of her clients. This in turn has guided Sharlene to provide a solution for her clients and to strategize achievable results that map out the clients desired outcome in a suitable, manageable time frame.
Sharlene has been a licensed Real Estate Agent, for two years. Her goal is to bring her 32 years of professional sales background and experiences to the real estate industry, as your real estate agent. Her objective is to make sure you and your family are happy working with her, provide impeccable service to you, your loved ones, and your family. Helping you buy or sell your home or commercial property and make you a pleased, satisfied customer for your ongoing, and future real estate local or international needs. She wants to earn your business with outstanding good customer service, dedicated to helping you acquire your new home and or exit your old home.
She goes the extra mile and will work hard and smart for you with Nest Seekers International & Out east because she understands how important it is to listen to your needs, purpose, goals, objectives, real estate investment, price, location, and vision for your luxury home that you want to buy or sell.
Sharlene is looking forward to serving you. Providing you with what you need and want in your dream home, helping you attain your real estate goals. I enjoy connecting buyers and sellers with Nest Seekers International & Out east. When I'm not travelling and spending quality time with family and friends.