Zuleyka Hoffman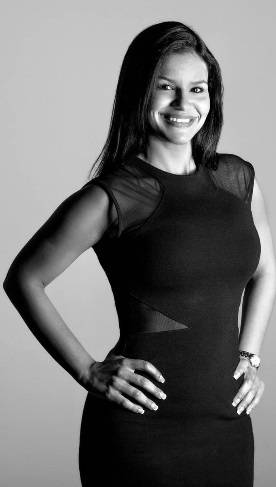 Licensed Real Estate Salesperson
888 Biscayne Blvd # Unit CU9 Miami, FL 33132

Zuleyka is originally from the state of Florida. Zuleyka's Real Estate success is based on knowledge, commitment, perseverance, and loyalty. Zuleyka's Latin background has given her the edge in this industry, excelling in the sales and rentals in vertical communities in the city. Zuleyka's interest in Real Estate began while looking for her home in Miami. She enjoyed the discovery process of finding a place to live and all the different aspects that came with the acquisition of a dwelling. Zuleyka's ability to listen, identify, and deliver a property to her home buyers, is a unique signature of hers. In addition to her negotiating skills, bringing her clients bottom line a higher return for their home investments.
In Zuleyka's spare time, she enjoys different beach and sport activities, and consistently participates in cross fit and yoga. Also, she nurtures her mind with dedication to reading and learning different subjects and points of view to expand her understanding on different cultures and perspectives of other groups and communities.
The Mansilla team comprises highly motivated and passionate members who share the same expertise derived from building long-lasting relationships with their customers by satisfying their needs in the best possible way.
Zuleyka Hoffman is proud to be part of the Mansilla team because of the team's great success; featured on Forbes, New York Post, Real Deal Miami, and Real Deal New York only in 2018, in addition to other articles over the years.
Nest Seekers International markets globally through our 1,000-plus affiliates worldwide and is featured on Million Dollar Listing New York in over 351 Countries. Thanks to the magnific PR team, your property can be viewed in various magazines, news, and TV shows.
You won't regret giving us the work of developing a custom-made marketing strategy for your investment due to the confidence we have in marketing your property worldwide and finding a qualified buyer or Investment group to finalize the deal.
Contact me!