David Sokolowski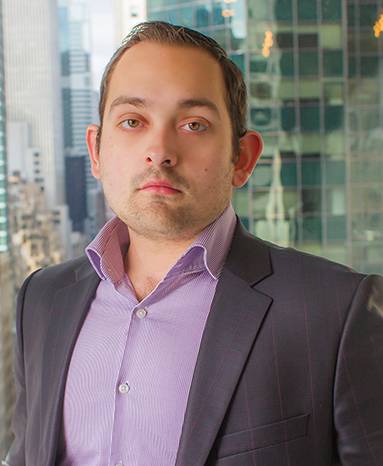 Licensed Associate Real Estate Broker
Licensed as 'David Sokolowski'
578 Driggs Avenue Brooklyn, NY 11211
2 Overhill Road Scarsdale, NY
2415 Montauk Highway PO Box 742, Bridgehampton, NY 11932
Nest Seekers International at The J House Greenwich, 1114 E Putnam Ave, Riverside, CT 06878

David is a well-known real estate expert who has been in the industry for the last decade and is the epitome of a hybrid broker. Having grown up in the industry, David's parents are investors in the north Brooklyn neighborhood of Greenpoint. Before joining Nest Seekers, he worked at Douglas Elliman, where he was granted the distinction of being the youngest person in company history to receive the Rookie of the Year for Brooklyn agents award. As the founder of The Soko Team, David is a distinguished real estate broker who works with and represents many developers, REITS, hedge funds, high net worth individuals, and foreign nationals. He has intricate knowledge and an innate ability to locate and market superb properties.
Before entering real estate, David worked as a Field Work Team Leader and Director of Field Work Operations for what was regarded by large and small developers as one of the leading land surveying companies in New York City. David also studied civil engineering and construction management at the best engineering school in the city - Polytechnic Institute of NYU. His diverse experience has allowed him to forge a wealth of contacts that include architects, civil engineers, construction managers, contractors, and developers alike. David's expertise allows him to help developers oversee their projects from the drawing board through the construction phase and into the selling process until the last apartment is sold. Yet David's knowledge is not only grounded in development but across all facets of the real estate industry. Previously an Account Executive in a property management firm, he understands the inner workings of the industry having rented apartments and cared for large buildings' finances, ensuring completion of repairs in the most cost-efficient and timely manner, and helped building owners sell and acquire property. As a result, David has built long-lasting relationships with many of the city's finest landlords.
David knows that whether helping someone find an apartment to buy or rent or facilitating the sale of a property, the client's needs, demands, and desires must always come first. He is therefore highly attentive to each individual's unique situations. David stays on top of all transactions and as such he responds quickly to his client's demands. An alumnus of the renowned Xavier High School in Chelsea, David has had the pleasure of working with many of Xavier's alumni, many of whom are high-profile clients. David has received notable mentions in the Wall Street Journal, as well as The Real Deal and Brooklyn Eagle. He is fluent in English and Polish.