John Bataille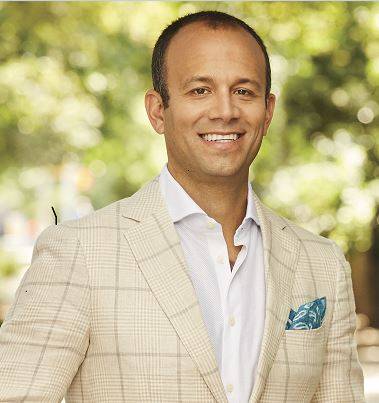 Licensed Real Estate Salesperson
594 Broadway, New York, NY 10012, USA
Nest Seekers International at The J House Greenwich, 1114 E Putnam Ave, Riverside, CT 06878

A native New Yorker with a keen ear and a calm demeanor, John Bataille leverages a decade of Wall Street experience coupled with his extensive knowledge of the Brooklyn and Manhattan markets to find and deliver the best terms for his clients while making sure each transaction runs smoothly. He is immensely committed to serving his clients and does so with integrity, discretion, and careful research. Whether working with first-time homebuyers or seasoned investors, John is able to offer pertinent and worthwhile advice catered to individual real estate goals. For the past 8 years, John has specialized in Long Island City, Brooklyn, and Manhattan new developments, commercial properties, multifamily/mixed-use investments, and individual condo, co-op, and townhouse resales.
Real estate has held John's interest since he was a child. This can be traced back to his upbringing on Long Island, going to open houses with his parents and exploring various properties on the market. Now that he's spent close to ten years in the industry, he's found that the most rewarding aspect is helping his clients find their perfect home. Former clients commend him for his professionalism, attentiveness, and down-to-earth sincerity.
John obtained his Bachelors of Business Administration from Baruch College and holds certificates in finance and real estate from New York University. When he isn't hosting open houses or searching for that needle-in-the-haystack home, John is likely spending time cooking with family and friends. A lover of fine food, he has taken up his family's hobby of making wine—Merlot and Verdicchio, in particular. John is also an avid outdoorsman who enjoys kiteboarding, hiking, boating, skiing, and bicycling.
---
SELECTED PROPERTIES SOLD:
CO-OP & CONDOMINIUMS:
345 Lenox Road 2A
450 Clinton Street 3E
1062 Bergen Street 3C
102 3rd Place #8
104 East 37th Street #3A
139 Grove Street #1R
1405 Hancock Street #3A
1405 Hancock Street #3A
150 Nelson Street #2
150 Nelson Street #3
151 Somers Street #1B
151 Somers Street #2B
151 Somers Street #3A
151 Somers Street #3B
151 Somers Street #4A
151 Somers Street #4B
177 Columbia Heights #43
189 Schermerhorn Street #24D
1894 Pacific Street #1A
1894 Pacific Street #2A
1894 Pacific Street #2B
1894 Pacific Street #3B
255 Columbia Street #2N
225 Park Place #3C
24 3rd Street #2L
245 Nostrand Avenue #2
245 Nostrand Avenue #3
26 4th Street #1A
320 East 54th Street #12C
350 South 3rd Street #4
40 Tehama Street #2H
452 15th Street #4R
49 Summit Street #1C
518 Maple Street #1
518 Maple Street #2
518 Maple Street #3
518 Maple Street #4
53 Engert Avenue #2
55 East 65th Street #4B
664 Lafayette Avenue #3
697 Monroe Street #1
697 Monroe Street #3
71 Nassau Street #PHC
87 Columbia Heights #22
110 Warren Street B205
TOWNHOUSES:
1 Knickerbocker Avenue
61A Somers Street
104 Marcus Garvey Boulevard
105 Wilson Avenue
117 Wilson Avenue
121 Essex Street
1271 Willoughby Avenue
1347 Greene Avenue
1366 Bergen Street
138 Wyckoff Avenue
1429 Bushwick Avenue
150 Powers Street
48 Devoe Street
1531 Dekalb Avenue
154 Bleecker Street
175 Irving Avenue
1876A Fulton Street
19 Dennett Place
192 West 9th Street
201 Macdonough Street
208 Starr Street
216 Malcolm X Boulevard
217 Malcolm X Boulevard
227 Starr Street
241 Bainbridge Street
244 Madison Street
250 Melrose Street
253 Stanhope Street
254 Menahan Street
260 Cornelia Street
264 Saratoga Avenue
271 Berry Street
285A Hart Street
291 Union Street #M3
295 Hoyt Street
297 Himrod
300 Harman Street
302 Malcolm X Boulevard
31 3rd Street
311 Melrose Street
317A Monroe Street
321 Woodbine Street
326 Stockholm Street
328 Marcus Garvey Boulevard
331 Bleecker Street
332 Central Avenue
334 Chauncey Street
344 Marcus Garvey Boulevard
354 Menahan Street
376 Cleveland Street
380 Harman Street
382 Macon Street
406 Tompkins Avenue
418 Macon Street
418 Suydam Street
44 Starr Street
447 Classon Avenue
471 State Street
49 2nd Place
494 Decatur Street
532 Lorimer Street
534 Lorimer Street
55 Saint Nicholas Avenue
564 Central Avenue
585 Evergreen Avenue
60-13 69th Avenue
603 Wilson Avenue
60-30 Grove Street
616 Halsey Street
65 Irving Avenue
684 Central Avenue
739 Quincy Street
786 Knickerbocker Avenue
798 Knickerbocker Avenue
806 Macon Street
862 Knickerbocker Avenue
87 Nevins Street
88 Linden Boulevard
894 Greene Avenue
9 Dennett Place
90 3rd Place
91 Macon Street