Rofadden Lazare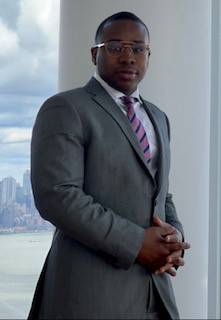 Licensed Real Estate Salesperson
505 Park Ave, New York, NY 10022

Rofadden Lazare is a licensed Real Estate Agent for Nestseekers International and is apart of the Eastside New York office. He is an unstoppable force for buyers and sellers looking for real estate success. His energetic and focused approach is highly sought after, both by buyers looking for great values and by sellers looking to get top dollar.
He has a BS in Biology and Sociology in which he obtained from St John's University. In the process he acquired a set of skills, such as critical thinking , problem solving, innovation and communication. Incorporating these skills, plus his determination in pursuit of what his clients want, allows him to better understand and accomplish the real estate goals of his clients.
Clients love working with Rofadden because of his attentive approach, aesthetic vision, inquisitive mind and humorous nature. He takes pride in being detail-oriented for the seller, making sure they get the best representation and handling for the sale of their property. He also understands discretion, confidentiality, negotiation, and has a highly trained eye. Clients also love Rofadden because he is an active listener and highly intuitive to match a buyer's needs with the right properties and neighborhoods.
Provides a top team selection of attorneys, mortgage bankers, architects, interior designers, and property managers tailored for each situation and personality. During the buying process, clients find his sincerity, humor, sophistication, and warmth refreshing.
He is very passionate about physical fitness, expanding his spirituality and developing his mind. He is an avid reader and tends to study on a wide variety of very different topics from cancer research to historical biographies. A firm believer in the ideology that in order to be successful in anything, you must first train your mind, body and spirit. That discipline carries over into real estate, to create the most rewarding experience for his clients.
When seeking the home of your dreams, his goal is to ease you through the process, helping you weigh your options and make the right decision.
"We are about relationships. We don't wait and hope to find your buyer. We actively market and seek out the buyer. That is the key difference" - Rofadden Lazare
"Buying or selling any type of property is a joyous event, and I will make sure it stays that way" - Rofadden Lazare