Robb Report

Jan. 26, 2023
---
If you ask any enthusiast, be it a car collector or a wine lover, showcasing your hobbies and passions in the same space you live is an incredibly important facet of buying or designing a home. Many car collectors, for example, forgo your typical two-, three- or even four-car garage in favor of larger-than-life multi-car garages that could easily fit a mansion. Not only that, but some hardcore enthusiasts have gone further to create car lifts and rotating displays that showcase their automobiles like art. Many new luxury residential towers are partnering with luxury automotive brands, such as Porsche Design Tower in Miami, to apply the same level of craftsmanship and design details from its luxury cars to the residential experience. In another example, Bentley Residences, the world's first Bentley Motors co-branded residence features a patented multi-car elevator lift and in-unit multi-car garages whether you live on a lower floor or the penthouse. In the market for your own auto-focused abode? Look no further than our definitive list of impressive homes designed with auto enthusiasts in mind.
Los Angeles, California
The garage is like an art gallery for your vehicles.Simon Berlyn
This Olson Kundig–designed mansion, called Collingwood, is a true masterpiece. The industrial organic modern home, listed for $48 million, offers a juxtaposition of organic materials, such as wood and stone, alongside industrial-inspired design and high-tech amenities. While the panoramic views over Los Angeles might captivate you, there's a sense of endless discovery inside, from a tri-level entertainer's lounge to an expansive deck with a pool and a fireplace to the 15-car auto gallery. Designed like a gallery, the sleek garage-like space has room for several cars that can be displayed like pieces of art.
Coral Gables, Florida
The two-story garage fits all your most prized cars.The Jills Zeder Group/1 Oak Studios
Situated in a private, guard-gated community, this lush property in Coral Gables is the ultimate home for hobbyists of any kind, from boat enthusiasts to oenophiles to car collectors. Listed for $28 million, the property comes with an assigned 70-foot boat slip; there's also a wine cellar and a stunning custom bar. Most notably, there is a two-story, climate-controlled garage with two car lifts, 18-foot ceilings and custom lighting.
Evergreen, Colorado
This home has an auto hangar for up to 100 cars.Kristopher Lewis/LIV Sotheby's International Realty
A $25 million mountaintop estate with resort-like amenities? Now you have our attention. This 74-acre property has dramatic, 360-degree views with a seven-bedroom home crafted to perfection. It was built with a focus on feng shui and precision engineering and made using the highest-quality materials. With double-height ceilings and an abundance of windows, the home feels large, spacious and welcoming to anyone who passes through. There's a contemporary yet rustic design aesthetic on display with plenty of modern touches. That aforementioned bevy of amenities include a movie theater, an indoor pool, a wine room and a beauty salon. There's even a separate, climate-controlled auto hangar—nearly 30,000 square feet—with room for up to 100 vehicles, professional-grade garage equipment, great lighting and a concert venue-quality sound system.
Los Angeles, California
There is a lounge and a bar surrounded by a rotating garage display for up to six cars.Nils Timm
La Fin, located in the city's prestigious Bel-Air neighborhood, is arguably one of the most opulent homes in the world. Listed for a cool $139 million, the sprawling, two-acre estate features a home with every amenity imaginable. With 12 bedrooms and 17 bathrooms, the home has everything you could possibly need, including a 44-foot chandelier made with 55,000 crystals; an infinity-edge pool; 1,050-bottle wine cellar; a cigar lounge; a sub-zero vodka tasting room; and several custom bars. Most impressively, there's a rotating garage display for up to six cars, as well as an auto elevator.
Wellington, Florida
This aviation estate also has room for dozens of cars.Jonah Heinl for Equestrian Sotheby's International Realty
It might be the ultimate aviation estate, located within the prestigious Aero Club, but the $10 million home in Wellington, Florida, has so much more on offer. The elegant home has a classic feel, with stark white interiors and fine materials, and allows you to store your most prized modes of transport just next door. There's a five-car garage with a lift for a sixth car but just nearby is a 4,500-square-foot insulated hangar with 22-foot ceilings. The hangar can fit two small planes, or one jet, as well as a full-size RV. You could also fit up to 25 cars on the grounds, between the hangar and the paved motor court. Should you want to land a helicopter, there's also ample space to do that, as well.
Kauai, Hawaii
The 5,000-square-foot showroom with walls of glass.Travis Rowan
Not only is this $17.5 million home the largest listing on the Hawaiian island of Kauai, but it was the former home of businessman and car enthusiast Dave Walters, founder of Pahio Resorts and a pioneer of the timeshare vacation model. The 11,000-square-foot compound on Kauai's North Shore has incredible views of Bali Hai peak, the ocean and the surrounding lush nature. Walters, who passed away in 2009, was an avid car collector of more than 100 impressive automobiles, and he created a 5,000-square-foot, glass-walled car showroom with room to display 22 cars. The showroom features a car lift, a workshop and an office, all of which is accessed by a floating walkway between a man made lagoon.
Paradise Valley, Arizona
One garage features five vintage gas pumps and red-lacquered cabinetry.Joan Levinson
With more than 18,575 square feet of interior space, this Paradise Valley home in Arizona, listed for $25 million, is built for fun and entertainment. The home is located on a five-acre plot and was designed by former owner and car collector Phillips W. Smith. Amenities include two bars, mahogany libraries, a piano room, a movie theater, a 900-bottle wine room and a gym. As a car aficionado, Smith built several garages to hold his collection: One of them is a unique show garage with red lacquer, red-and-silver checkered floors, vintage gas pumps and black-and-white vintage photographs. There is also a 17-foot RV garage with room for up to 20 cars. Smith also created many other smaller spaces, like a three-car garage and a one-car garage in the guest house.
The hyper-futuristic home isn't yet built but is listed for $50 million.Nest Seekers International
A modern mansion from builder Roman James is coming to the tony neighborhood of Water Mill in the Hamptons. Like something out of a movie set, this hyper-futuristic home for $50 million—which has yet to be built and is located on a parcel with an existing home—is unlike anything else the area has seen. If built, the 15,000-square-foot home will have six bedrooms, a handbag showroom, a movie theater, bowling alley, a spa and a custom pool. There are also plans for a car gallery that can hold more than 15 cars, complete with a turntable for display purposes.
Miami, Florida
The Dezervator.Dezer Development
You'll likely never need to go through the front door if you live in one of the residences at Miami's highly anticipated Bentley Residences. The residential tower marks the luxury motor company's first branded residence and, though its completion date is a few years out, the building's car elevators—the Dezervator, named after Dezer Development—are highly anticipated. There is a car elevator that whisks you directly to your apartment, and the in-unit garages, which connect directly to your residence, have room for up to four vehicles. If you're afraid of heights, this feature might not be for you; there are car elevators on every floor.
Source: https://robbreport.com/shelter/homes-for-sale/car-lover-mansions-1234800144/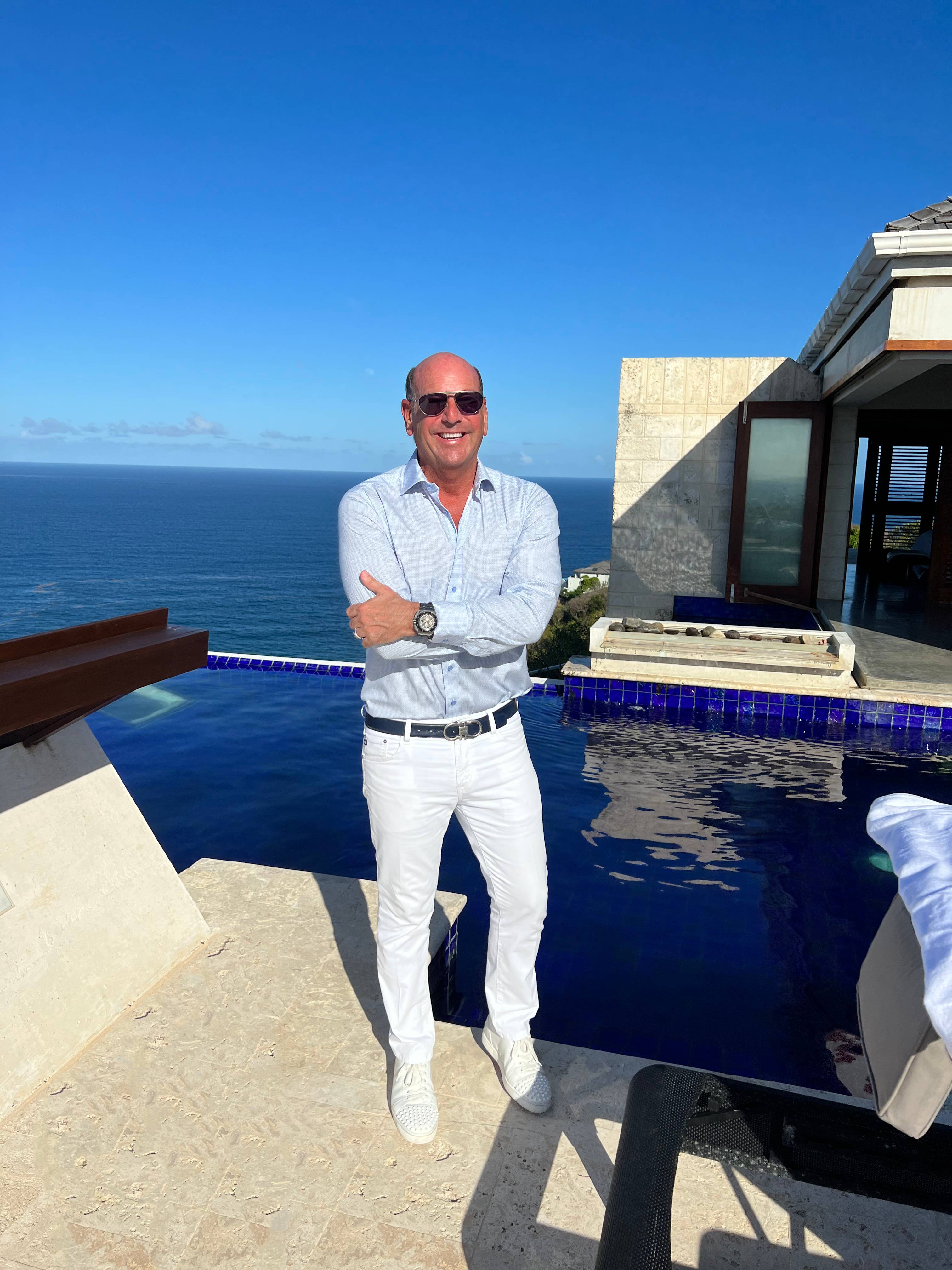 J.B. Andreassi
Licensed Real Estate Salesperson | Licensed as Joseph Andreassi