E Online

By MIKE VULPO

Sept. 15, 2020
---
After being compared to Selling Sunset, Million Dollar Beach House's JB Andreassi shared why Netflix's new series is different from other real estate shows.
When searching for the perfect house, chances are you're not going to love every property you're shown.
The same can be said for reality TV viewers looking for an addictive real estate show. Between Million Dollar Listing, Love & Listings and Selling Sunset—that doesn't even include anything on HGTV—there's a lot for home lovers to choose from.
And back on August 26, Netflix premiered yet another new project titled Million Dollar Beach House. The six-episode series follows a group of Nest Seekers real estate agents as they secure clients and sell houses in a town not often documented on reality TV. Yes, we're talking about the Hamptons.
"It's an inside look into what makes Hamptons real estate so special and so sought after," cast member and Nest Seekers real estate agent JB Andreassi exclusively shared with E! News. "I think what the show offers is this really authentic, inside look into the lifestyle here, the homes that make this place so extravagant and so special and why a lot of celebrities and a lot of sophisticated individuals have their first, second or third homes here."Although the show quickly made Netflix's trending list in its first weeks, critics were quick to compare it to the streaming service's other smash hit Selling Sunset. Entertainment Weekly warned audiences not to "expect it to be as snappy or fun" while Variety shared it lacked "the Selling Sunset magic."
According to JB, some viewers were quick to draw the parallels because they are the only two Netflix original real estate shows streaming now. At the same time, it's totally possible to enjoy both.
"I do think this show is different," he explained. "I think we do a little more real estate in this show but we like to show our personalities and keep it light at the same time."
"I think there's also an audience for people who are looking to see how real estate works and how going out and getting listings works," JB continued. "There's more houses and listings and clients than there might be in Selling Sunset. They're both two great shows and we respect what they're doing in Los Angeles."
In fact, JB explained that in 2019, when season one of Million Dollar Beach Housefilmed, it was a "very, very slow year in terms of transactions" in the Hamptons. In 2020, JB raved that he and his co-workers are doing "deals left and right."
If a season two presents itself, the real estate agent predicts even more negotiations and transactions caught on camera.
For viewers looking for conflict and drama, Million Dollar Beach House has that as well. For much of the season, co-workers Peggy Zabakolas and Noel Roberts didn't see eye-to-eye leading up to a shocking open house confrontation.
While some viewers were quick to criticize their dynamics on social media, JB explained that it was just two strong personalities briefly disagreeing.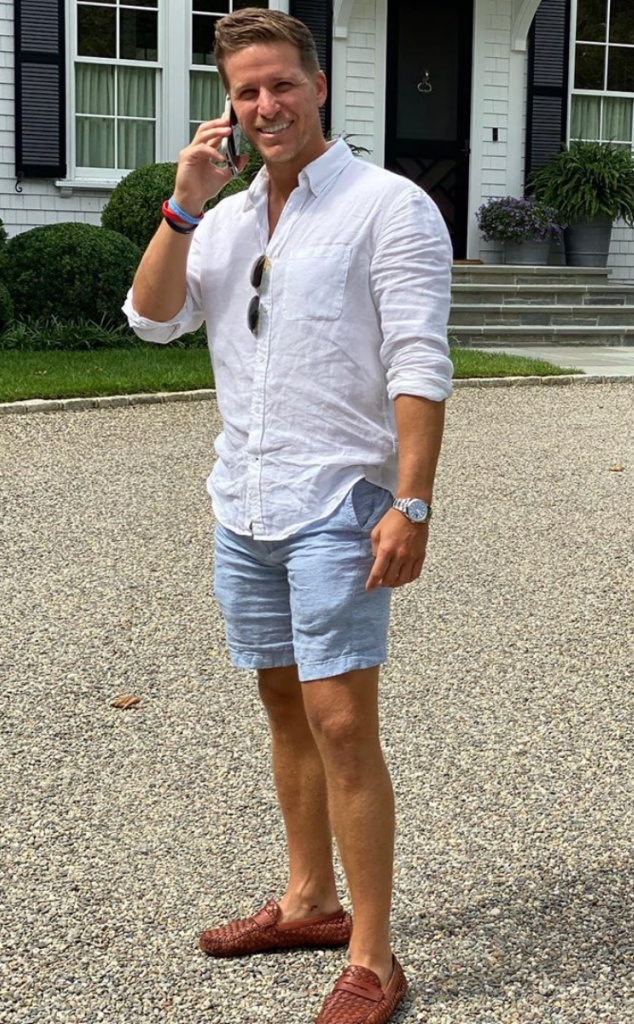 "What's really not seen is both of them are good friends and respect each other a lot," he shared. "That's always going to happen with family. Sometimes you fight but you also agree to disagree and move on."
"Sometimes it gets a little crazy," JB added. "But they are very good friends and we're still a team and we're family."
While the summer may be coming to an end, Million Dollar Beach House may just be the quick escape reality TV viewers need. After all, it's hard to say no to a getaway to the Hamptons.
"I think if you really want to get an idea of what the Hamptons is and why everyone loves this place so much, you have to watch," JB explained. "If you like the houses in this show this season, then just wait for season two."
Million Dollar Beach House is streaming on Netflix now.
J.B. Andreassi

Licensed Real Estate Salesperson | Licensed as Joseph Andreassi