Inman News

BY LILLIAN DICKERSON

March 30, 2023
---
The luxury brokerage has added offices in Cabo San Lucas, Riviera Maya and Mexico City. Managing Directors Chris Gill and Andy Kim are leading the charge.
In these times, double down — on your skills, on your knowledge, on you. Join us Aug. 8-10 at Inman Connect Las Vegas to lean into the shift and learn from the best. Get your ticket now for the best price.
As Americans continue to flock to Mexico for its affordability and accessibility, Nest Seekers International has opened three new offices in the U.S.'s southern neighbor, the brokerage announced on Tuesday.
Managing Directors Chris Gill and Andy Kim are leading efforts at the offices located in Cabo San Lucas, Riviera Maya and Mexico City.
"Our expansion into Mexico is part of our global strategy to serve the world's top markets," said founder, President and CEO Eddie Shapiro. "We are thrilled that Chris Gill and Andy Kim are on board to lead our expansion in Mexico."
Though most luxury buyers don't need the extra financial cushion, the country's affordability for a high quality of living as well as its natural beauty, favorable weather, accessibility to the U.S. and rich culture are increasingly attracting American luxury homebuyers.
Coastal regions of the country are becoming "hotspots" for investors, Nest Seekers noted, due to the country's significant tourism demand and because of the opportunity to generate passive income, with Airbnbs in the country typically generating 5 to 9 percent of passive income.
Likewise, some American companies, like Tesla, have moved into the country, providing an economic opportunity for Americans abroad. The government also has plans to invest more heavily in the country's infrastructure in upcoming years with an international airport in Tulum and high-speed trains across the country.
The three new offices will provide Nest Seekers with access to key hubs for Americans — to the Baja California Peninsula with its Cabo location, to the northeastern Yucatán Peninsula with its Riviera Maya location and to the heart of the country's history with its Mexico City shop.
Cabo's real estate market has seen annual growth of 6 percent for overall sales for the last five years while Riviera Maya is the fourth-largest growing real estate market in the world, according to Nest Seekers. Likewise, Mexico City has become a hub for American expats and digital nomads and has a "booming" real estate market.
The repeat customer ratio in Mexico is about 21 percent of tourists who ultimately become homeowners in the country.
Retirees are also drawn to the country for its low cost of living, good medical care and the option of using a self-directed IRA to purchase a property.
"Mexico has long been a popular vacation destination and the real estate market is booming," Gill said in a statement. "I am thrilled to be part of Nest Seekers' expansion into Mexico."
"Our clients are attracted to the incredible quality of life that Mexico offers, with its beautiful beaches, warm weather, affordability and rich cultural heritage," Kim added.
Source: https://www.inman.com/2023/03/29/nest-seekers-expands-to-mexico-as-demand-from-us-skyrockets/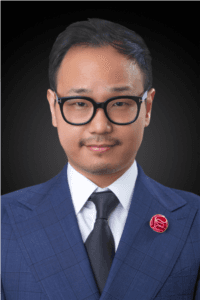 Andy H. Kim
Managing Director | Westside Licensed Associate Broker