Prime Resi

by The Journal of Luxury Property

Jan. 8, 2021
---
"This is a golden opportunity for our industry to gain the trust of the public," says one top industry pundit, as estate agents and buying agents share how they have adapted to doing business by the book in lockdown.
England is once again in a national Coronavirus lockdown, with a stay-at-home order imposed by the Government for at least the next six weeks. But
the property market is allowed to operate
; official guidance explicitly states that "You can still move home" and that "Estate and letting agents and removals firms can continue to work. If you are looking to move, you can go to property viewings."
The onus is on property agents to ensure that the buying, selling and renting process is conducted safely, with physical viewings marshalled in accordance with Government guidance.
That
guidance
has, generally speaking, been well-received by the industry. Certainly better than the confusion that erupted during the first national lockdown, in March 2020.
"We think the Government have been very clear with the guidance they have given agents," says Paul Clarke, founder of national estate agency Mr & Mrs Clarke. "It is our social and moral responsibility to adhere to it." Nina Harrison of buying agency Haringtons agrees; "I'm perfectly happy with government guidance," she says. "I see no point in fighting it or pretending it's confusing."
"A lot of what we are doing is common sense," says Richard Winter, a buying agent in Surrey; "keeping safe and keeping distance, and our clients are acting appropriately."
Are physical viewings still going ahead?
Most agents are continuing to offer physical property viewings through this third lockdown. But an in-person visit is no longer the go-to first option for most buyers. "We are still arranging physical viewings but these are being done at the very end of working through all other channels of allowing prospective buyers to have as much information as possible about a property," explains Scott Holley of Galbraith, based in Perthshire.
Prospective buyers tend to be given more information up-front, including more photographs, videos, virtual tours, home reports and location details.
"In-person viewings are still taking place but only after we have discussed the property with buyers and made sure it is right for them," says Paul Clarke.
"We are very much open for our clients, but taking a virtual first approach"
Tim Hyatt
"We are very much open for our clients, but taking a virtual first approach to ensure all are as safe as possible at this time," says Knight Frank's Head of Residential, Tim Hyatt.
It's a similar story at Harrods Estates. "Although the government guidelines state that physical viewings can be conducted, it is vital to state that we are encouraging all applicants to look at virtual viewings in the first instance," says Director and General Manager Shaun Drummond. "We have commissioned videos for almost all our properties in order to facilitate this."
Hunters estate agency offers virtual tours of all its listings, but Chief Executive Glynis Frew notes that "a lettings tenant is expected to see a property before moving in and it is unlikely that a buyer will buy without physical viewings."
"We find that most people want see before buying a property," says Camilla Dell of Black Brick property finders. "But we're being sensible."
Covid-safe viewings can be rather an imposition on residents, particularly for sitting tenants. "Tenants are much more cautious," notes Harington's Nina Harrison, "and although some buyers (not ours) get upset when they are told a tenant won't agree to access, there really is nothing to do except say we understand and be ready to go round at a moment's notice if they change their mind."
How have physical viewings adapted?
Thankfully, every property agent we spoke to said they are adhering to basic anti-viral rules (e.g. two-metre social distancing, using hand sanitiser, wearing face masks). Many are going further than the basic requirements to avoid the spread of the disease.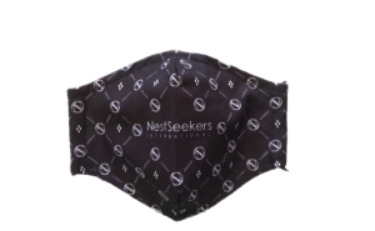 "All viewings are limited to two households only, with a maximum of three people in a property," says Glynis Frew (the agent and two viewers, or fewer if the property is small). "We ask that all internal doors are left open to reduce touchpoints and we will sanitise our hands upon entry and exit." Buying agent Nina Harrison says she will wait outside the property if it's looking crowded.
"We ask clients to only bring the key decision makers," says Camilla Dell, who adds that Black Brick agents no longer share cars with their clients; they travel to viewings in separate vehicles.
There's also more prep-work involved in setting up a viewing. Kent estate agency Miles & Barr, for example, has a checklist for vendors and viewers. This includes checking whether anyone in either household is unwell or displaying Coronavirus symptoms; requesting that door handles and bannisters are sanitised; asking that doors and windows be left open, and that vendors arrange to be away from the property during the visit – even if it's just stepping out to the garden. The firm aims to complete every viewing in under 15 minutes.
Auction house Allsop has adapted how it handles physical viewings as well. "All our viewings are prearranged in allocated time slots for one person/ household per viewing," explains partner and auctioneer Richard Adamson. The firm has also ramped up online sales particulars to include video and virtual tours.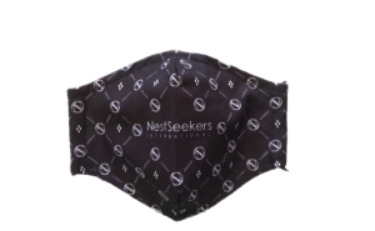 Most agents offer personal protective equipment (PPE) if a viewer turns up without. "We can provide PPE if asked but generally we expect all customers to provide their own," says Glynis Frew "– and most customers prefer to use their own anyway." Some agencies, such as Nestseekers International, have gone a step beyond, creating their own branded facemasks for staff and contacts.
Buying agents' time to shine
With international and domestic travel restrictions in place and unlikely to go anywhere soon, buying agents have become even more of a necessity for many house-hunters. Their leg-work can also play a part in reducing Coronavirus risks, by cutting the number of physical viewings required.
"We firmly believe that using a buying agent reduces risk"
Camilla Dell
"By using a buying agent there's a lot of groundwork that can be done, not having to do the same amount viewings," says Camilla Dell. "We preview and then shortlist. We'll do a virtual tour for the client on Zoom. Only then will we book in the viewings. Only once they've had that info will they do a physical viewing. We firmly believe that using a buying agent reduces risk. As a result of our initial work, the viewings that we do are very focussed."
"We save a lot of time and energy for our clients and the selling agent because we always preview and we know immediately if a property is right for the client or not," adds Haringtons' Nina Harrison.
Another beneficiary – if there is such a thing in this scenario – is Viewber, a service that allows agents to outsource property viewings. "We are now covering for offices that are closed or isolating as well as those who don't want to risk bringing the virus into their office so use a local Viewber to mitigate that risk," says director Ed Mead. "We've done almost 100,000 viewings and inspections since March last year and to my understanding have not caused a single virus transmission."
Out of office
A good proportion of property agents are now working from home, with many estate agency branches operating just a skeleton crew.
"We are being extra vigilant and cutting back the mixing of our agents even further," says Knight Frank's Tim Hyatt. "When working from home is not possible, we have introduced new protocols meaning no more than two people can be located in any of our high street offices at any one time."
Harrods Estates, meanwhile, has divided its office into two teams, allowing staff to use the space at different times. "This ensures that social distancing is adhered to and journeys to work are minimised," explains Shaun Drummond. All in-office meetings are by appointment only.
All this is clearly not without its challenges. "Throughout the pandemic Knight Frank has gone above and beyond the Government guidelines; as an industry we have a social responsibility to do our bit," says Hyatt. "However, this is particularly difficult when Knight Frank's office network across the UK is currently dealing with unprecedented levels of interest and a record number of properties under offer."
Shifts that will stick
Video viewings surged in popularity during the first lockdown, to become an established part of the property industry – and one that is likely to endure after the pandemic has cleared.
"Virtual viewings have changed the way we work and all our viewings are virtual in the first instance"
Paul Clarke
"Virtual viewings have changed the way we work and all our viewings are virtual in the first instance," says Mr & Mrs Clarke's Paul Clarke. "We have devised a Zoom based tool called Virtually, Your Home where we host a viewing with a buyer and our clients operate their phone and walk round the property. It has been a really fun and positive way to introduce a buyer to a property and it breaks down the barrier between sellers and buyer. We have had several offers following virtual viewings and we will be continuing to use this tool in the future."
"The ability to provide as much information as possible to our buyers has been an incredible way of demonstrating our strength as a leading property company," says auctioneer Richard Adamson. "We have long had overseas buyers who often purchase a property 'blind' without stepping into the property and therefore solely relying on technology and high quality information. Our domestic buyers have since had to adapt to this method and have done so efficiently. It has also been safer for the environment with less travel and printed collateral."
But video tours can be hit-and-miss. "Quality varies," says buying agent Nina Harrison, especially when they have been created by owners or tenants rather than more experienced people; "practice helps," she adds.
Less polished videos can have their place. "We will conduct Facetime viewings, or take additional footage of a specific room, access, surroundings and views," says Josephine Ashby of John Bray & Partners. "These aren't high production, but their authenticity is reassuring and incredibly helpful to buyers."
It's not just tours. "We have got very used to actioning video valuations", says Lauren Williams of Miles & Barr. "Feedback has been fantastic, and we have refined the whole process so that it is seamless, stress-free and importantly 'contactless'. We will continue to offer this option in the future."
And buying agency Black Brick is now doing client pitches via Zoom. "We did one yesterday with a client in Nigeria," Dell told us, "and this has become a preference. I think that's here to stay, especially as so many of our clients are overseas. This is time saving and much more efficient."
But evangelism for all things virtual is not universal… "I am pretty sure that the pandemic will create huge demand for physical viewings and open-houses once we are back to anything approaching normal," says Solly Strickland of Nestseekers International. "One thing that will change, is that digital presentation of a property will be much, much better after all of this."
"
A golden opportunity for our industry
to gain the trust of the public"
"It's my view that this is a golden opportunity for our industry to gain the trust of the public," says Ed Mead of Viewber. "Agents and the public are now used to hands, face, space and will not tolerate sloppy practice. We've all had plenty of practice at getting it right so to say it needs to stop is simply unnecessary.
"I think the public can have confidence in what the industry is doing and it's one less thing to worry about at a very worrying time," continues Mead. "Agents can mitigate their risk whilst continuing with their business."
Source: https://primeresi.com/anti-viral-marketing-how-property-agents-are-keeping-the-market-moving-safely-in-lockdown/